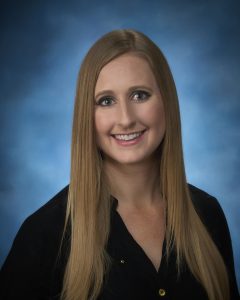 Professional Interests:
Addictions treatment
Anxiety and depression
Working with children, adolescents, and adults
Individuals affected by Intimate Partner Violence
Samantha Cardozo has worked with children, adolescents and adults at the Petaluma and Rohnert Park Health Centers since 2015.  She also works with patients in the Addictions Recovery Program.  Samantha uses the Cognitive Behavioral Perspective and provides her patients with a warm and empathic therapy space for growth and healing.
Before working at Petaluma Health Center, Samantha worked with families, individuals and couples as a therapist intern at the Community and Family Service Agency in Santa Rosa. She also worked with women and children who were affected by intimate partner violence at the YWCA of Sonoma County. Samantha is accredited in the Triple P – Positive Parenting Program, helping children and their families with targeted behavioral issues.
Samantha attended graduate school at Cal Poly and received her Master of Science degree in Psychology.  She was also a therapist at the Women's Shelter Program in San Luis Obispo where she worked with individuals, children, and adolescents who were affected by intimate partner violence.
In her spare time, Samantha enjoys yoga, spending time with friends and family, exploring new cities, and going to the beach.