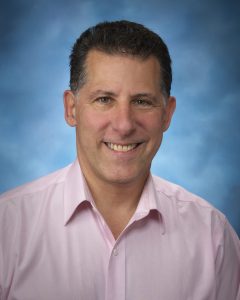 Professional Interests:
Providing chiropractic in a multi-disciplinary, community health environment
Serving patients who have no or limited access to chiropractic
Patient education
Gonstead Technique
Volunteering with non-profit groups dealing with hunger and homelessness
Dr. Rose offers experienced, gentle chiropractic adjustments using a variety of techniques to help patients regain and retain health and well-being through chiropractic.  He is passionate about including nutrition, exercise and stretching in his efforts to help patients achieve a healthy lifestyle.
Dr. Rose earned his Doctor of Chiropractic degree from Palmer College of Chiropractic, West in San Jose, CA in 1993.  He is the owner of Free2Move Chiropractic in Santa Rosa and has previous experience at Redwood Chiropractic in Petaluma and Community Chiropractic in Anchorage, Alaska.  He has also worked in Spain and was a member of a chiropractic mission to El Salvador in 1994.  He received his B.A. in Biology from the University of California, Santa Cruz and conducted his senior research at Bodega Bay Marine Laboratory.
Dr. Rose's hobbies include biking, hiking, kayaking, cooking, baking, wine tasting, music, and the arts.