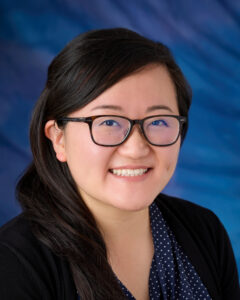 Professional Interests:
Diabetic Foot Care
Wound Care/Limb Salvage
Sports Medicine
Pediatrics and Geriatrics
Dr. Stephanie Ko, DPM received her Bachelor of Science degree in Biological Sciences from the University of California at Davis and earned her Doctor of Podiatric Medicine degree from the California School of Podiatric Medicine. She completed her podiatric surgical residency training from Geisinger Community Medical Center in Pennsylvania. She served as Chief Resident during her final year of training. Her surgical residency training included an emphasis in limb salvage, sports medicine, trauma, and surgical management of the lower extremities. She also completed a Pediatric Orthopedic Rotation at the Rubin Institute for Advanced Orthopedics in Maryland. Before joining Petaluma Health Center, Dr. Ko was in private practice in the Denver Metropolitan area. She is originally from the East Bay area and is delighted to return to her home state.
Dr. Ko is passionate about offering the highest quality of care for her patients and continuously stays up to date on the latest techniques in foot and ankle surgeries. She is known to be approachable, attentive, and thorough in all aspects of care.
Dr. Ko's hobbies include hiking, trying new foods, and spending time with her family. Dr. Ko looks forward to taking care of your foot and ankle needs.