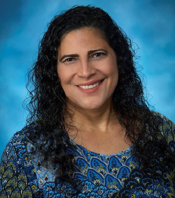 Interests:
Addictions (drugs, alcohol, gambling, etc.)
Trauma Informed Services
Medication Assisted Therapies
Grief and Loss
Dr. Briscoe has a strong background in developing and implementing programs for individuals with substance use disorders and other addictions.  She has worked as a clinician and supervisor for various populations including those with developmental disabilities.
Before coming to Petaluma Health Center, Dr. Briscoe was the Executive Director and Clinical Director at the Santa Fe Recovery Center in New Mexico.  She also provided clinical staff supervision, psychological evaluations, professional consultation, and Individual and Family Counseling at Santo Domingo (Pueblo) Behavioral Health.
She has presided on numerous committees including a federal committee for Women's Services for SAMHSA (Substance Abuse and Mental Health Services Administration). In her spare time, Dr. Briscoe enjoys spending time with her children, grandchildren and dogs, reading, film, spending time at the ocean, and music.