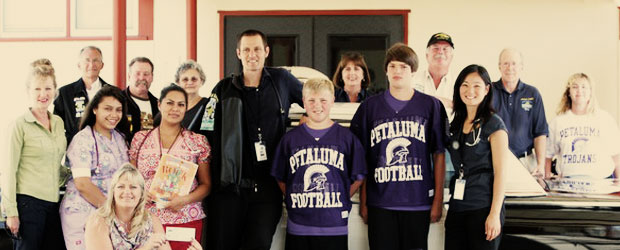 More than 100 young Petaluma High athletes will continue to receive free sports physicals this year through a parnership between Cruisin' the Boulevard and the Petaluma Health Center.
For more than 50 years, Petaluma High athletes could depend on family physican Dr. David Sisler and, for the last 20 his partner on the sidelines at Petaluma football games, physical therapist Rick Susick to provide the pre-season physicals.
However, Sisler and Susick retired at the end of the last school year, leaving young athletes scrambling to schedule the mandatory examinations.