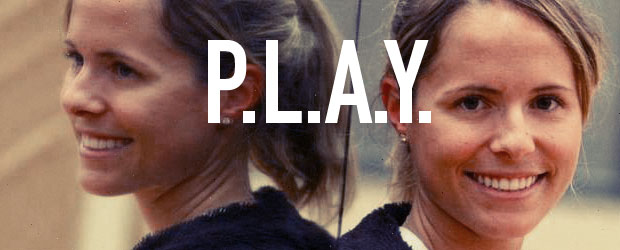 Read article in Press Democrat >
LISTEN TO MORE

The Petaluma Loves Active Youth (P.L.A.Y.) program is a wellness program for overweight and obese pediatric patients at the Petaluma Health Center initiated and directed by Kyla Simpson, a family practice physician assistant, athlete and gardner.  Kyla is committed to slowing the rate of childhood obesity by educating pediatric patients and their families about healthy eating and exercise.  Her passion for youth wellness was ignited during her graduate studies, where she started an after school nutrition and exercise education program for elementary school students.
Realizing that children were among those most affected by diabetes and obesity, PLAY coordinators sought to establish creative ways to teach children about healthy eating and exercise to ward off these health problems. In fact, one in three of the Clinic's pediatric patients had a Body Mass Index (BMI) in either the overweight (19.37%) or obese (22%) range. Patients who are at risk of developing diabetes are identified by their medical provider during a regular visit, and are then referred to participate in the PLAY program. These patient's charts are flagged in the Clinic's electronic health record system as being referred to the PLAY program, and can be tracked for follow-up purposes. PLAY began as a series of optional, weekly sessions where participants were taught about healthy eating practices and physical activity. The program also took the innovative approach of devoting portions of each session to group physical activities (e.g. hip hop dancing, zumba, plyometrics).
Recent funding support from the Kaiser Foundation has allowed the Center to evolve PLAY into a 12 week long longitudinal program. Now, families that choose to participate are divided into different groups and are required to attend each of the weekly sessions and the Petaluma Health Center has collaborated with a community partner to administer the new program. Petaluma Bounty – a local organic farm whose mission is to provide food to the underserved – provides each family with a box of organic vegetables every week, in addition to nutrition education and cooking demonstrations. Families in  the PLAY program now receive 6 weeks of educational sessions at the Clinic, followed by 6 weeks of program activities at the Farm. Boxes of organic food are provided for the entire duration of the 12 week program.
The Petaluma Health Center is planning an evaluation of the PLAY program, which will include collecting BMI and vital signs data. A series of focus groups will also be performed to determine how attitudes towards healthy eating have changed.