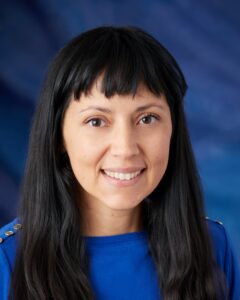 Professional Interests:
Group medical visits
Medication-Assisted Treatment for substance use
Nutrition and integrative medicine
Gender-Affirming care
Connie Moreno is a bilingual licensed Family Nurse Practitioner for Petaluma Health Center with over 10 years of clinical experience in federally-qualified community health centers throughout the Bay Area. She sees pediatric, adult, and geriatric patients. She has a Master of Science in Nursing degree from UCSF in San Francisco, where she received additional training in rural health.
Prior to coming to Petaluma Health Center, Connie was employed at West County Health Centers in Sebastopol, where she worked with patients of all ages, as well as individuals seeking gender-affirming care. She also led the agency's efforts around group medical visits and remains passionate about delivering care in a group-based model. Connie has an extensive background in holistic nutrition and loves partnering with patients to identify ways to improve their diet and lifestyle as a means to moving closer to achieving their health goals and preventing disease.
Connie was born and raised in northern California and is proud to be serving the greater Sonoma County community. She lives in Santa Rosa with her husband and son. In her free time, she enjoys hiking, cooking, sharing food with loved ones, and going to the park with her toddler.