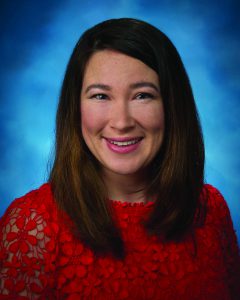 Interests:
Dental Services for Adults and Children
Emergency Dental Services
Serving the Needs of Low-income Adults and Children
Travel, hiking, working out
Dr. Colas has been with Petaluma Health Center since December of 2016.  She grew up in San Francisco and then moved to the East Coast, where she studied Linguistics at Brown University.  She received her Doctor of Medicine in Dentistry degree from the University of Pennsylvania School of Dental Medicine in 2013.
After moving back to California, she completed a residency at the Shasta Community Health Center/Lutheran Medical Center in Redding in 2014.  Dr. Colas worked in several private practices before deciding to focus on public health dentistry. She is committed to providing excellent, compassionate service to all of her patients, and to constantly updating her knowledge and skills by taking continuing education classes in a variety of subjects. When not at work, she spends most of her time at the gym, at the beach, or at home watching The Wire with her Miniature Pinscher/Chihuahua mix, Hermie.