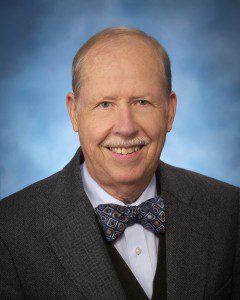 Interests:
Glaucoma Treatment
Protection of Vision
Providing Care to all who need it
Dr. Weeks feels that an important part of practicing medicine is education.  This includes educating patients regarding their eye problems, and educating himself and other medical staff regarding advances in medicine, particularly in the field of ophthalmology. He is proud to be working at Petaluma Health Center where the emphasis is on meeting the medical needs of all members of the community.
Dr. Weeks was born in Washington State and grew up in Los Angeles.  After graduating from Occidental College, he moved to San Francisco to attend UCSF Medical School.  Following a residency in ophthalmology, he moved to Petaluma where he opened a private ophthalmology practice.  In 2014 he closed his practice and opened the first eye clinic at Petaluma Health Center. He also practices at North Bay Eye Associates in Petaluma.
In his spare time Dr. Weeks likes attending theatrical and classical music performances.  He has been a violinist since the age of 8 and enjoys playing chamber music with friends. He writes fiction and enjoys taking walks with his wife. He loves living and working in Petaluma.