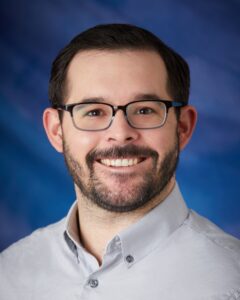 Professional Interests:
Patient-centered, Evidenced based Healthcare
Exercise, Rehab, and Functional care
Patient Education
Chiropractic Equality
Before coming to Petaluma Health Center, Dr. Martinez was a Doctor of Chiropractic at Fisher Chiropractic in Campbell, CA. He worked as the Chiropractic assistant prior to graduating, before being hired on as a Chiropractor full time. Before starting Chiropractic school, Dr. Martinez was a personal trainer and group fitness instructor for several gyms and fitness studios throughout San Francisco and surrounding Bay Area for over 10 years. He brings a wealth of knowledge in exercise and fitness training to his approach and treatment with his patients.
Dr. Martinez believes that everyone is entitled and deserving of quality healthcare. He believes strongly in patient education and empowers his patients to play an active part in their recovery, giving them the tools and information necessary to make beneficial choices for their recovery.
In his spare time Dr. Martinez enjoys watching movies and listening to Film review/Analysis podcasts (he is a graduate of San Francisco State University's Film Program). He enjoys listening to music and playing guitar from time to time, spending time with his family and friends, and occasionally wine tasting.