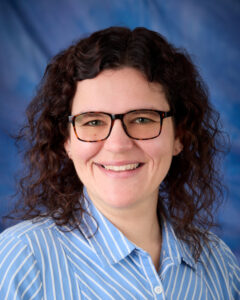 Professional Interests:  
Public and community health

Contraception and family planning

Chronic Pain

Care of older adults

Treatment of substance use disorders

Osteopathic manipulation
 Dr. Tracy Krinard (she/her) is delighted to be a family medicine physician for Coastal Health Alliance. She is a West Sonoma County Native and very proud to be practicing family medicine so close to the community that gave her so much while she was growing up. In her previous working life she was a therapeutic horseback riding instructor who worked with children and adults from many different backgrounds.
Dr. Krinard's passion for family medicine stems from her interests in taking care of patients across the age spectrum from birth to death, learning about patients' lives and health, talking with people about what quality of life means for them, and helping patients find their healthiest selves.
Dr. Krinard currently lives in West Sonoma County with her spouse (also a family physician) and large furry family (dog, cats, goats, and horses).