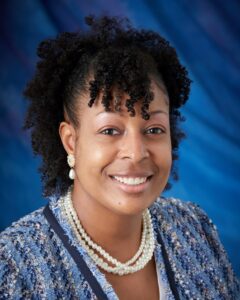 Interests:
Family Medicine with emphasis on Lifestyle Medicine
Providing patient-centric care to the underserved populations
Women's Health
Veronica Shearin-Sims, is a family nurse practitioner with a focus on lifestyle medicine, supporting all aspects of physical, emotional, mental, social and spiritual wellbeing.  Veronica is passionate about helping to bridge the healthcare gap, and she is inspired to bring patient-centered care to help those most in need. She treats acute and chronic medical conditions across the lifespan and finds the most pleasure in empowering patients in actively participating in their care via incorporating healthy lifestyle behaviors to support holistic health.
She is married to her high school sweetheart and enjoys traveling, exploring new locations and eating healthy cuisines.