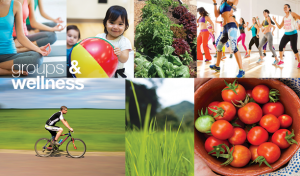 At the Petaluma Health Center, we take the whole person approach to keeping you healthy. We believe that each person's health is a unique journey. Through collaborative and sustainable partnerships between patients and practitioners of alternative and traditional medicine, we strive to provide a holistic, integrative model of care to the community.
Please ask your provider about our Wellness Groups & Services. We encourage and support you to take control of your health & wellness.
Below is a sample of some of the groups we offer for support & education. Join us!
Diabetes Prevention & Management
PLAY for Parents and Children
Anxiety & Depression
Smoking Cessation
Addiction Recovery Program: Living in Balance
Be At Ease
Pain Empowerment
Fall Prevention
For a complete listing of Wellness Groups and Classes for January 2020, please click the link below:
Petaluma:
Wellness Calendar – January 2020 – English
Wellness Calendar – January 2020 – Spanish
Rohnert Park:
Wellness Calendar – January 2020 – English
Wellness Calendar – January 2020 – Spanish